Profile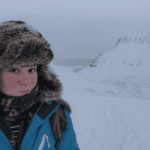 Miriam Hogg
My CV
Education

Undergrade and Masters: Aberystwyth University. Phd: University of Leicester (ongoing)

Qualifications

GSCE's: A-B grades, A-Level: CCDD, MPhys: 2.1

Work History

I worked as a waitress while doing my A-Levels and in the summers while at Uni. I've also worked at my Uni helping in Labs

Current Job

Employer

My connections to STFC science and technology

I am funded by STFC
About Me:

Fourth year PhD student, I spend most of the day writing up my thesis and gaming/reading at home!

Read more

I live in Hinckly with my partner, I attend the university of Leicester while he attends Warwick university. I have a ridiculously extensive knowledge of Friends, Simpsons, Futurama, Red dwarf and Harry Potter.

I am an avid gamer, me and my partner play lots of co-op games such as Portal 2, Mario party, and Age of Empires in our spare time and I play single player games like Fallout and Oxygen Not Included. When you are doing a PhD its important to have down time! I also like to crochet gamer toys (Yoshi, 1-up mario mushrooms, planets etc) and I used to do archery.

I am currently in the fourth year of my PhD so I'm writing up all my work into a massive book we call a thesis. I think that outreach is an important part of being a researcher, there is so much information that is hidden from people in papers that are very complicated and have special words only scientists will understand. Talking to people about that work makes it less mystical and includes the general public and encourages interest in science from a younger age.

I think that I'm a Scientist is a fantastic idea, when I was young I often had questions about science and technology and googling them often brought me to wiki pages I didn't understand. Now that i'm older and I finally understand more of these things I want to be able to explain them to people and make science more approachable for everyone.

My Work:

I study stars using computer models. I specifically study white dwarfs, which are stars that have used up thier fuel and died, and whats happening around them.

Read more

The proper term for the type of PhD i'm doing is Theoretical Astrophysics. It sounds very complicated and posh but its actually not.

Astrophysics is the term we use for people who study things on a big scale, such as planets, stars, galaxies, and the universe. Theoretical just means that I don't use a telescope or pictures of these objects, I use computers to make pretend versions of stars and planets (called simulations) and see how they behave.

My current work is on what we call 'Evolved stars'. When stars, like our Sun, get old and run out of fuel they expand into a big 'Giant' (the size is close to the orbit of the Sun around the Earth!) and then shrink into a little 'White Dwarf' which are the size of Earth but very dense, and very hot. All sorts of interesting things happen when stars die, not only to them but to any planets they have and its an interesting field of research.

I am currently finishing up some work on these white dwarfs that have 'brown dwarfs' near them (brown dwarfs are failed stars, they didn't have enough mass to start fusing to make energy, so they are kind of like very very big planets)

My Typical Day:

Reading the latest papers and doing my own research using computers and coding

Read more

My day isn't very rigidly set.

I am currently putting my research in to two papers that will hopefully be published (I have one published already so I hope to have a total of three published papers when I finish my PhD).

I spend the majority of my work day writing up all the work I did during my PhD into these papers and my thesis. I will eventually have to defend my research to a panel of specialists and if I pass I will receive my doctorate.

What I'd do with the prize money:

I would give it to a STEM based charity

Read more

I love the idea of this type of outreach and I wanted to do it purely to get kids excited about STEM subjects. There have been lots of new things happening in science lately. New telescopes going online, exoplanets being found, gravitational waves, huge leaps forward in artificial intelligence machine learning and simulation capability to name a few! Those are just in the field of astrophysics.

With all the new advances happening we need new minds coming into the STEM subjects from all areas and backgrounds.

As a third year my time in my Phd is coming to an end, I have another year and a half to finish my research and write up so I don't feel that I could properly dedicate myself to set up and do an outreach project.  Therefore, the prize money would go to a STEM based charity that is dedicated to public outreach or getting younger kids into science.
My Interview

How would you describe yourself in 3 words?

Avid reader, Hard worker, Enthusiastic

What or who inspired you to follow your career?

My dad used to get the New Scientist, I would read it and then he would explain things to me to help me understand.

What was your favourite subject at school?

Physics (not surprisingly), but also geography and history (specifically the history of medicine)

What did you want to be after you left school?

I wanted to either study galaxies or go into computer science in the film industry (doing CGI)

Were you ever in trouble at school?

Sometimes. I talked in class and didn't always do as I was told but I was never disruptive.

If you weren't doing this job, what would you choose instead?

Probably something that used my physics degree in another way. Forensics, medical physics, environmental physics etc

Who is your favourite singer or band?

It changes a lot but I like Swedish House Mafia and Lukus Graham

What's your favourite food?

I love crisps!

What is the most fun thing you've done?

Living in the arctic circle for 6 months while studying the Northern Lights

If you had 3 wishes for yourself what would they be? - be honest!

To not have to worry about money. To have a job waiting for me after my Phd. To be able to use my knowledge to help people and society
My profile link:
https://ias.im/u.194273
---
---